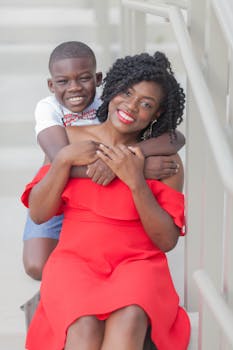 Being a stay-at-home mum can be a great thing. You get to watch your kids grow and share in all their special moments. Finding a job to do while you are a stay-at-home mother gives it all an exciting dimension.
I remember when I started upon my journey as a mompreneur one of the main challenges I faced was finding jobs that I could do from home (or any remote location). I had a number of frustrating experiences and almost gave up thinking that making money from home online was one big scam.
Fortunately, I was able to meet some people who showed me the ropes and I was able to do a number of great online jobs that have turned out to be real and viable.
My favourite of all these online jobs is affiliate marketing. Let me explain to you why I love this type of online business and how you can get started as well with far much less hustles than I encountered.
What is Affiliate Marketing?
Well, first things first, let us define Affiliate marketing. Affiliate marketing occurs when you refer someone to an online product and when that person buys the product based on your recommendation, you receive a commission.
If you have referred a friend to buy a particular product or dine at a particular restaurant, you have done offline affiliate marketing though you were probably not paid for it.
With online Affiliate Marketing, you sign up with a retailer and you are given a unique link that you share with your followers. The link will identify you as the source of traffic and you will get a commission if you traffic buys. (Traffic refers to the people you send to the retailer).
How Affiliate marketing works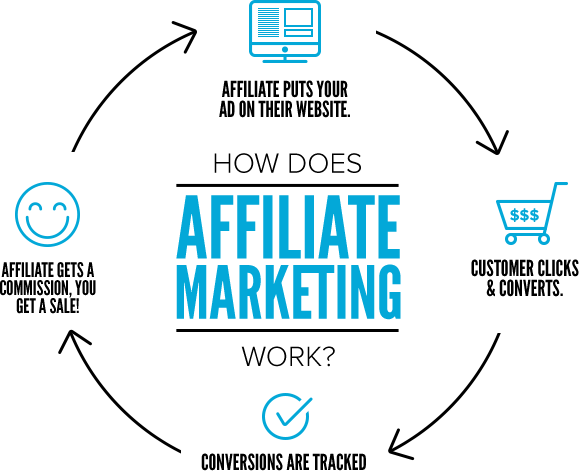 I initially got hooked on affiliate marketing because most programs do not require you to invest any funds. You just sign up, get a link, and start promoting to your audience. You can even do affiliate marketing without a website through promoting on social media, in emails, forums etc.
After having lost some money through online scams, this was truly a relief for me and I think you will find that attractive as well.
The challenging part of affiliate marketing is getting quality traffic to refer. A lot of people fail at this stage as they have difficulties promoting through their link.
You will need to carefully analyse your audience and promote offers they are likely to be interested in. For example, if your audience is interested in cooking then you should look for cooking programs to promote.
It can be a daunting task when you get started with affiliate marketing so let me share some of the programs I promote so that you may get an idea.
This is a cryptocurrency mining business which gives you returns on your investment daily for 24 months. I have a written an article explaining Nexus global and you can read it here (link to the nexus global post)
You can earn good money by referring people to buy the hugely popular and practical book by Wandi Goliath titled 'Turn your monthly expenses into income'.
I highly recommend this book as I have learnt a lot from it. It has been instrumental in my success as a mompreneur. You can learn more about the book here.
You can get online jobs that pay a decent amount on fiverr. These jobs cover a wide range of industries like IT, art, design, copywriting etc. You are bound to get something that you can do there.
You can do these jobs from home and build your profile. You can learn more here.
As a mum, I'm always looking for ways to save when I shop and cashback world is a great way to do just that. It allows you to collect points when you shop and then use them for discounts. Interested? You can register for free here.
I'm a huge fan of cryptocurrencies and I believe they are going to be a significant part of the way we transact.
As a mompreneur I spend a lot of time online and cryptotab has turned out to be a great way to earn bitcoins.
It's a simple plugin that you add to Google chrome and it silently mines bitcoins in the background while you work. You can also refer others and the bigger your network grows, the more you earn! You can learn more about cryptotab here.
What are the advantages of Affiliate Marketing?
Let me explain in-depth why I love affiliate marketing and why it is the first type of online business for most people.
You do not necessarily need to have a website
When I got started as a mompreneur samuonline.com had not been born yet and fortunately, my mentors explained to me that one can do affiliate marketing without a website. This was a huge plus since it meant that I could get started without paying for having a website done for me.
So you too can get started with affiliate marketing without a website today!
So how then can you promote your link? You can use social media eg joining themed groups on Facebook and WhatsApp that have people interested in what you will be offering. These people will be more receptive to your messages. I have written a full article explaining how you can use social media to grow your online business and you can read it here (link to the How to grow your Team in Longrich).
Granted, having a website is an incredible plus for you as a mompreneur but it's not a necessity at the outset.
You don't have to pay to be an affiliate
As I stated before in this article, you do not have to pay to be an affiliate for any program. What you simply do is sign up, get a link and then start promoting it. This means you have a chance to earn without committing any funds towards your online business.
Most websites have an 'Affiliate Program' link at the bottom of their pages and you can simply click it and then get started.  You can also just Google the name of the programme you are interested in + Affiliate programme at the end and if it has an affiliate programme you will get the link off Google.(eg Forex trading Affiliate programme or Organic Foods Affiliate programme).
They are many affiliate programmes to promote
This is also an exciting feature about affiliate programmes. There are literally thousands of affiliate offers across all niches. You will definitely find an affiliate programme that is in line with what you like and are comfortable promoting.
Are You Ready To Start or Learn More About Affiliate Marketing Today?
So there you have it, you now have an idea of what affiliate marketing is and how you make money from it.
If you would like more information I am more than ready to hold your hand and walk you through the process. Do not hesitate, get in touch with me today and Lets get your own online business off the ground now!